.57" Tyrannosaurid (cf. Aublysodon) Tooth - Montana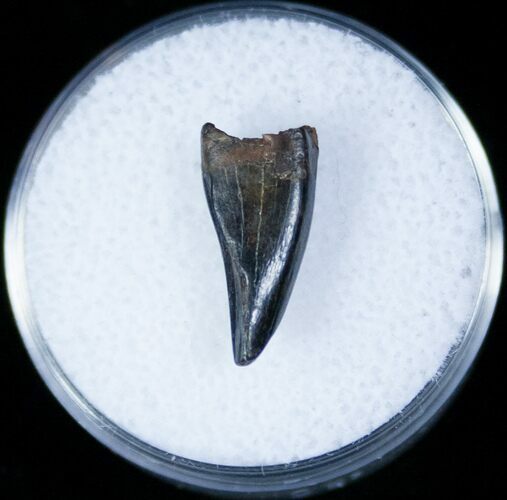 This is a .57" long Tyrannosaurid tooth which would typically labeled by collectors as Aublysodon. There is debate about whether this is actually a valid genus or rather juvenile teeth of another type of Tyrannosaurid. This is due to the fact that Aublysodon was described based on only partial skull elements and several teeth in 1868, from the older Judith River Formation. This uniquely shaped tooth matches the description of these teeth but until more skeletal material is found of this dinosaur the jury is still out to it's true classification.

It is well preserved with no restoration or repair. It comes in an acrylic display case.
LOCATION
Carter County County, Montana
FORMATION
Hell Creek Formation