.59" Indeterminate Fossil Claw - Hell Creek Formation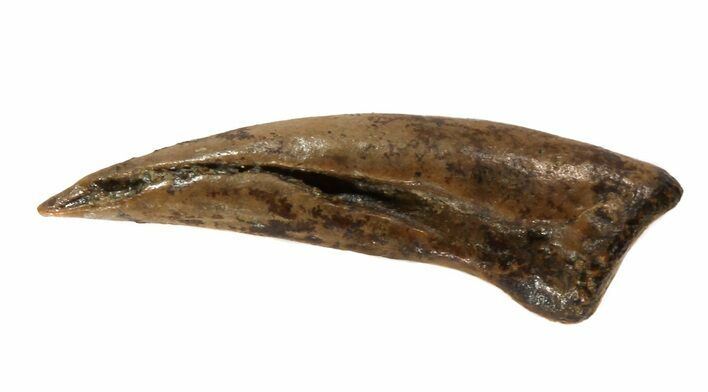 This is an indeterminate fossil claw from the Hell Creek Formation in Montana. It's .59" long, has an excellent tip and a nicely preserved blood grove. It was collected this summer from a private, microsite in Powder River County, Montana. Comes in an acrylic display case.

Trying to put an ID on a claw like this, is probably more guesswork than anything. It could be a small theropod dinosaur (raptor), or another type of reptile.
LOCATION
Powder River County, Montana
FORMATION
Hell Creek Formation
SIZE
.59" long (straightline)