6.1" Rare Diplodocid Claw From Sutton Quarry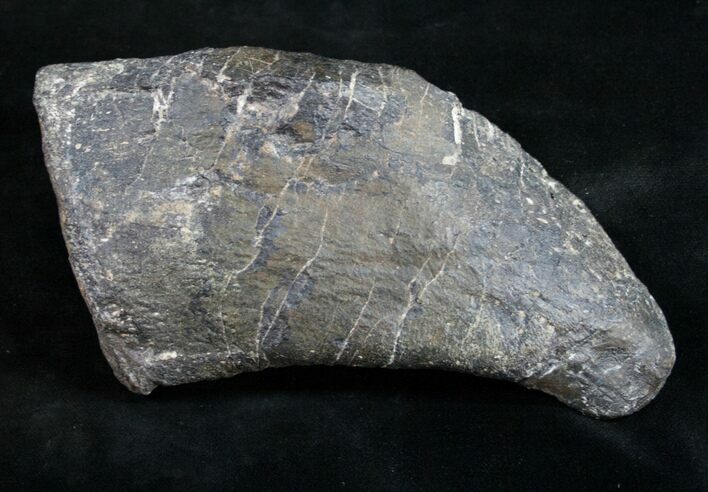 This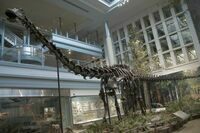 Diplodocus skeleton at the Carnegie Museum of Natural History.
is a rare, 6.1" claw from one of the best known sauropod dinosaurs, Diplodocus. Sauropod claws are vary rare finds, not least because sauropod dinosaurs only had a single claw on each foot. The claw is in very good shape with no restoration and comes with a custom made metal stand.
It was collected late this Fall from the new Sutton Quarry at Skull Creek near Dinosaur, Wyoming. This quarry yields remarkable bone preservation due to it's hard sandstone matrix that causes bones to "pop out" fairly cleanly instead of being found in many fragments like many locations in the Morrison Formation. We will be offering much more material exclusively from this remarkable location in the future.
The iconic Diplodocus is a long-necked sauropod found in the Upper Jurassic Morrison Formation. It is among the most easily identifiable dinosaurs, with its classic dinosaur shape, long neck and tail, and four sturdy legs. For many years, it was the longest dinosaur known. Recent size estimates put it's maximum size at around 115 feet in length. Its great size may have been a deterrent to the predators Allosaurus which coexisted with Diplodocus.
LOCATION
Skull Creek, Sutton Quarry, Dinosaur, CO
FORMATION
Brushy Basin Member, Morrison Formation