6.2" Cretaceous Petrified Tree Fern (Tempskya) Section - Oregon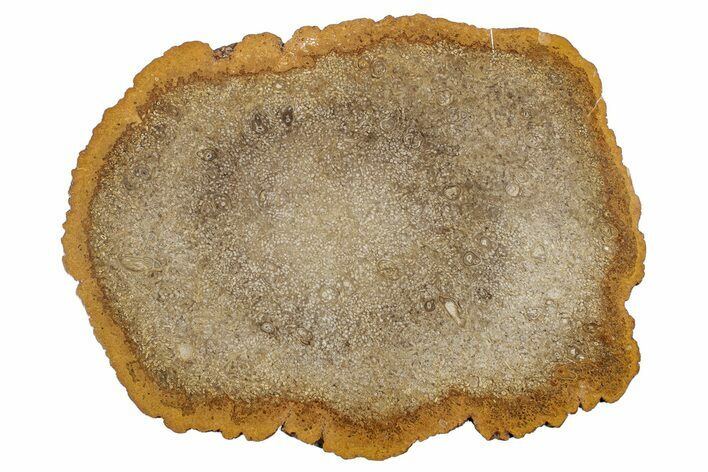 This is a 6.2" wide, polished section of petrified tree fern (Tempskya) from the Green Horn Mountains in Oregon One face is polished to a glossy finish on one side to highlight the internal structure of the plant. It is the end cut from a log and the back of it is in a natural state.
Comes with an acrylic display stand.
Tempskya is a family of extinct tree ferns from the Late Cretaceous. They grew up to 15ft (4.5m) tall and is a small to medium tree fern. The trunk of Tempskya was what is known as a false trunk in that it is made up of a number of individual stems and petioles. This gives the petrified specimens a unique pattern.
AGE
Cretaceous

LOCATION
Green Horn Mountains, Oregon
SIZE
6.2 x 4.6", up to 1.4" thick