6.5" Spinosaurid Dinosaur (Suchomimus) Hand Claw - Niger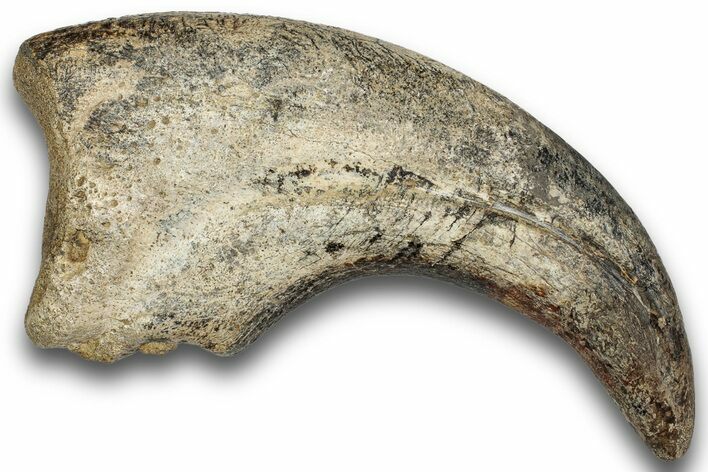 This is a large, 6.5" long, fossil Spinosaur (Suchomimus tenerensis) hand claw from the Erlhaz Formation of Niger. The final 1.5" of the tip was missing and has been restored, but otherwise it is a very well preserved specimen.
Suchomimus was a large predatory carnivorous dinosaur from the early Cretaceous period of Niger, 125-112 million years ago. A theropod, Suchomimus's post-cranial skeleton was similar to many other theropods of the time, with 2 strong legs and comparatively smaller arms. However, being a spinosaurid, those arms were larger compared to other theropods, and their claws especially were massive and recurved. This, combined with their unique skull anatomy; crocodilian in shape and function, would have made them excellent predators of all things piscine. Being fairly robust, Suchomimus was likely not any less dangerous on land as well. Being 30-36 feet long and weighing around 4 tons, Suchomimus would have been fearsome to anything smaller than it.
SPECIES
Suchomimus tenerensis (Sereno et al, 1998)
LOCATION
Gadoufaoua, Niger
FORMATION
Erlhaz Formation
SIZE
6.5" long (straightline)