6.6" Rare, Green, Chromium-Rich Petrified Wood Section - Arizona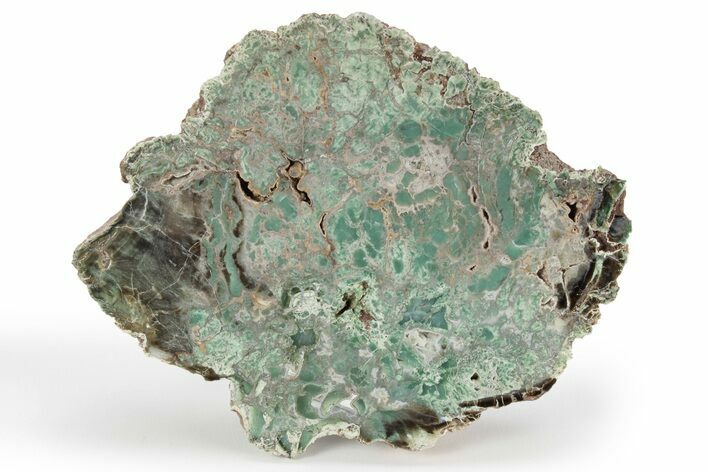 In the 1970's a very small deposit of green petrified wood was discovered near Winslow, Arizona and quickly mined out. As this deposit was collected out nearly five decades ago, samples of this material are tough to come by, particularly larger pieces. This rare wood gets its color due to the presence of around 2% chromium within the chalcedony which replaced the wood. It will also act as a natural hydrometer, changing color based on the amount of humidity in the air. The higher the humidity, the darker it gets.

This is a 6.6" wide polished section of this rare, petrified wood. It is an end cut from a log and has been polished on one side while the other side is the end of the log. It varies in thickness up to 1.2" thick and comes with an acrylic dispaly stand.
SPECIES
Araucarioxylon arizonicum
AGE
Late Triassic

LOCATION
Winslow, Arizona
FORMATION
Chinle Formation
SIZE
6.6 x 5.3 ", up to 1.2" thick