6.7" Pyritized, Polished Sauropod Bone - Isle Of Wight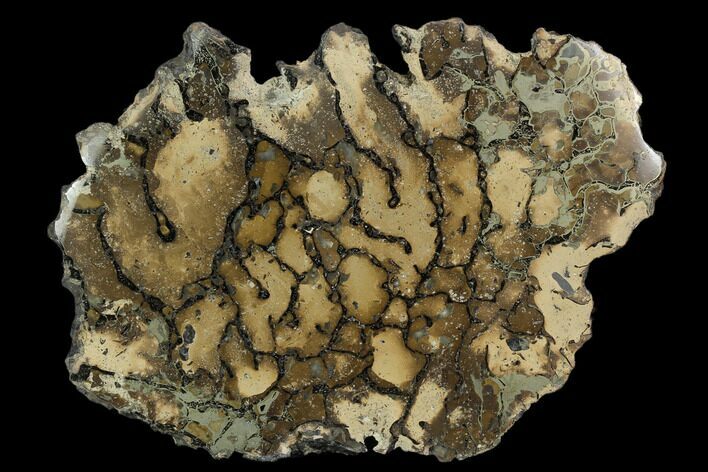 This is a section of polished Sauropod bone showing absolutely stunning, large internal cell structure. It was collected from the Lower Cretaceous, Wealden Clay Formation on the Isle of Wight. While complete or near complete bones are rare, water tumbled chunks are often found after they erode out of the cliffs on the isle. Some of these chunks reveal great inner detail when cut and polished.

Portions of this polished sauropod bone section are pyritized, resulting in a gorgeous metallic luster when rotated under light. Comes with an acrylic display stand.


SPECIES
Unidentified Sauropod
LOCATION
Isle of Wight, UK
SIZE
6.7 x 4.7", up to .4" thick