6.8" Nodosaur (Panoplosaurus) Vertebrae On Stand - Montana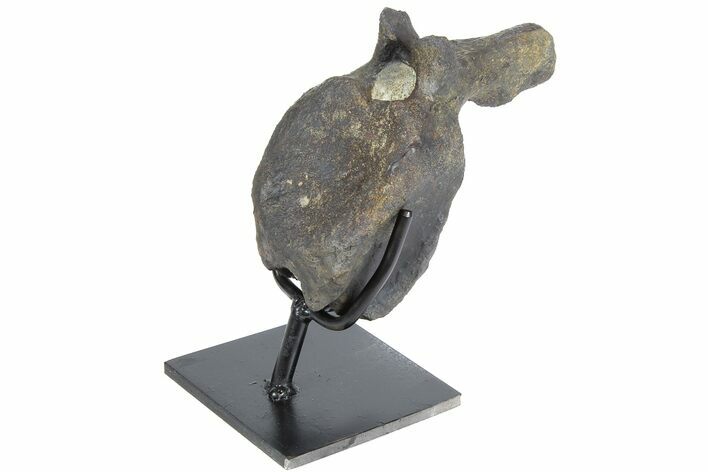 This is a 6" tall vertebrae of a Nodosaur (Panoplosaurus) from the Two Medicine Formation of Montana. A lot of the process is still intact and it comes with a custom metal stand for display. There is a few crack repairs with small gap fills and some erosion to the edges of the centrum but overall it's quite nice.
Panoplosaurus (meaning "completely armoured lizard") is a genus of nodosaurid dinosaur. Panoplosaurus was 5 to 7 metres (16 to 23 ft) long, around 2 metres (6.6 ft) tall. It was heavily armoured, even by the standards of other nodosaurs, probably with traverse bands of studded plates covering its back and tail, although the tail likely lacked the club found in ankylosaurids.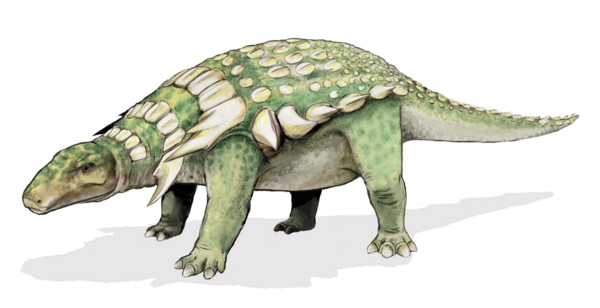 LOCATION
Pondera County, Montana
FORMATION
Two Medicine Formation, Judith River Group
SIZE
6.8" tall, 4.2" long, 3.4" wide