.6" Cretaceous Boreal Crocodile Tooth - Hell Creek Formation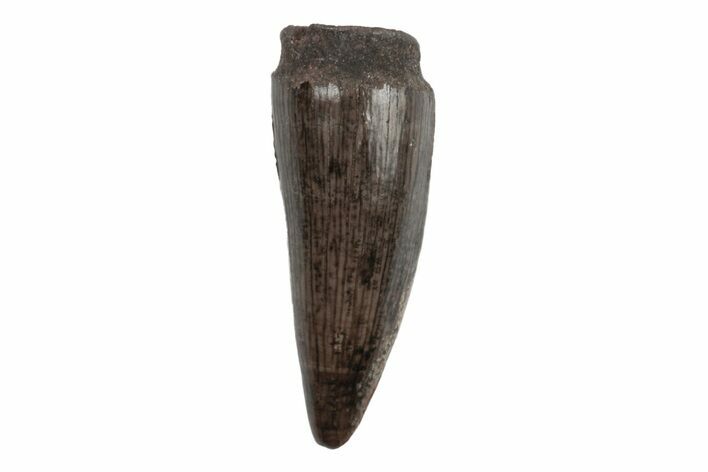 This is a fossil boreal crocodile tooth from the upper cretaceous, Hell Creek Formation of Montana. The fossil is .6" long and nicely preserved with beautiful enamel. It comes in an acrylic display case.

There are a number of genres of crocodiles and alligatoroids described from this formation with very similar teeth. This specific tooth is believed to be from Borealosuchus sternbergi, a genus that has been previously allocated within Leidyosuchus. Much like many other classifications, this assignment is in a constant state of flux.
SPECIES
Borealosuchus sternbergi
FORMATION
Hell Creek Formation