Rare, .6" Apatosaurus Tooth in Matrix - Colorado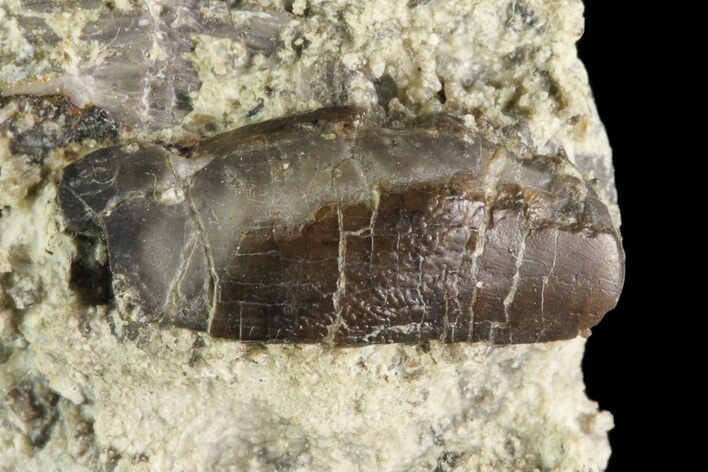 This is a rare, sauropod dinosaur tooth from an Apatosaurus collected from our partner's Morrison Formation quarry east of Dinosaur, Colorado. They typically only find one or two Apatosaurus teeth a season, with the other Sauropod dinosaurs such as Camarasaurus and Diplodocus being much more abundant. There are no crack repairs and no restoration.

It comes from the Salt & Pepper Quarry at Skull Creek, near Dinosaur Colorado. This tooth came from a sandy layer in the quarry about a meter below the layers that contain articulated dinosaur remains. This sandy layer contains teeth and tumbled bones fragments but no articulation, most likely representing an event such as a flood.


LOCATION
Salt & Pepper Layer, Skull Creek Quarry, Dinosaur, CO
FORMATION
Morrison Formation