7.3" Struthiomimus Toe With Claw - Really Cool Display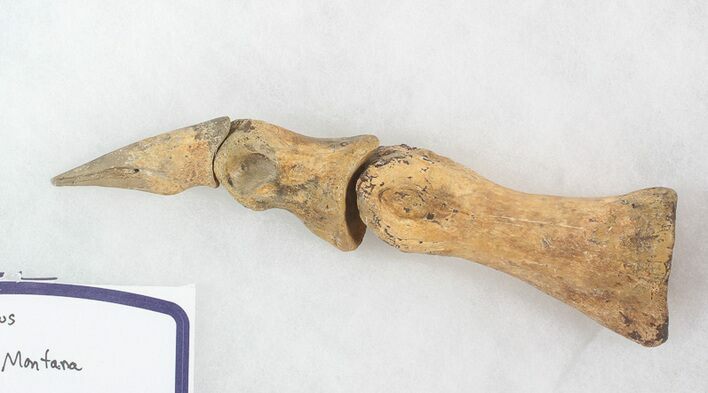 Please note: While we typically ship out material within 2 business days there will be a delay of approximately 3-4 days before we can ship this specimen. It's part of a lot of material currently in transit back to our primary shipping warehouse.
This is a toe with claw of Struthiomimus, a long-legged, bipedal, ostrich-like dinosaur. It was collected from the Hell Creek Formation in Montana. The toe is a composite meaning the bones were not found associated and likely didn't come from a single animal. The entire toe including the claw and two phalanges measures 7.3" long and comes with a riker mount display case. The bones, while bleached due to surface exposure are in good shape with just some restoration to the tip of the claw.
FORMATION
Hell Creek Formation
SIZE
7.3" long, claw 2.2"