7.6" Centrosaurus Metatarsal (Toe Bone) - Montana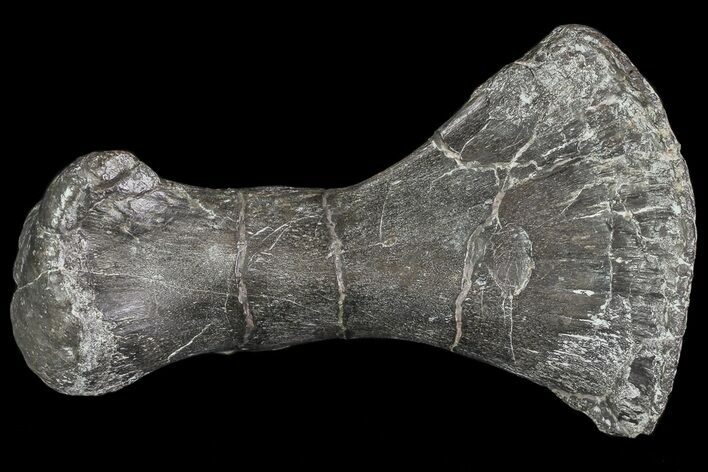 This is a beautifully preserved, 7.6" long metatarsal (Toe Bone) of a Centrosaur from the Two Medicine Formation of Montana. The preservation is dark black and gorgeous with no erosion and only some minor repairs and crack fills.

Centrosaurus would have had a very similar look to the more recent Triceratops. They had massive bodies and stocky limbs, although at up to 18–20 ft they were not particularly large dinosaurs. Centrosaurus bore single large horns over their noses. These horns curved forwards or backwards depending on the specimen. Skull ornamentation was reduced as animals aged.



FORMATION
Two Medicine Formation, Judith River Group