7.7" Slab Fossil Teredo (Shipworm Bored) Wood - Texas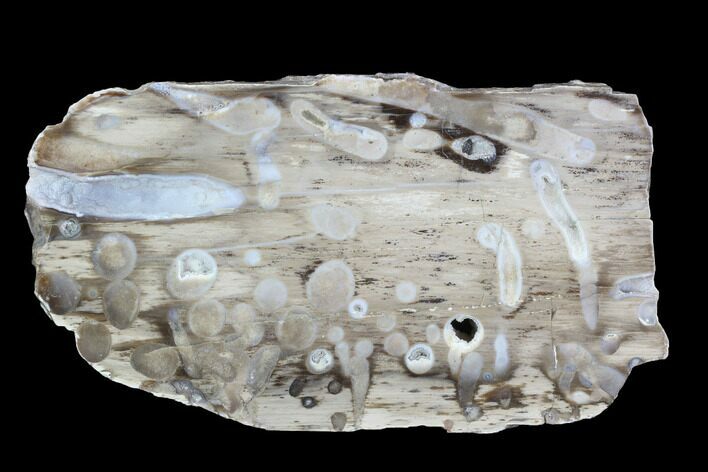 This is a polished slab of fossil Teredo Wood collected from Texas. Teredo petrified wood is unique because of the "worming" of the original wood by the prehistoric teredo - a worm-shaped, marine mollusk related to modern clams, mussels, and oysters. This petrified wood comes out of Texas and is from an extinct Juniper. The teredo burrows have been lined with druzy quartz, giving the petrified wood an extra appealing look.

It comes with an acrylic display stand.