7.8" Polished Devonian Fossil Coral and Bryozoan Plate - Morocco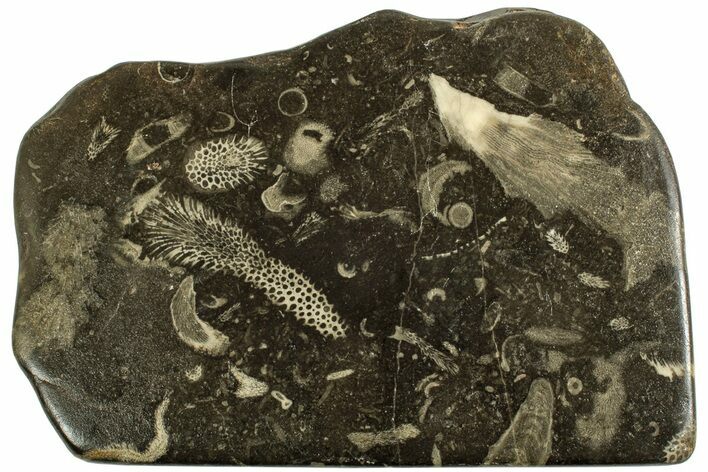 This is a 7.8" wide plate of coral and bryozoan cross sections, collected from Issoumour, Morocco. The fossils come from a Devonian-aged marine deposit and their white preservation contrasts nicely against the black rock. The entire specimen has been nicely polished to reveal these interesting fossils which are visible along both sides of the plate.
It comes with an acrylic display stand.
Bryozoans are microscopic aquatic invertebrates that live in colonies, forming skeletal structures. The form of these skeletal structures is unique to each particular species. The individual Byrozoans which form the colonies are called zooids and are filter feeders, straining nutrients from the surrounding water.
AGE
Devonian

LOCATION
Issoumour, Morocco
SIZE
Longest fossil: 3.5" long, Entire Specimen: 7.8 x 5.5"