.7" Xenorophid Dolphin (Echovenator) Tooth - South Carolina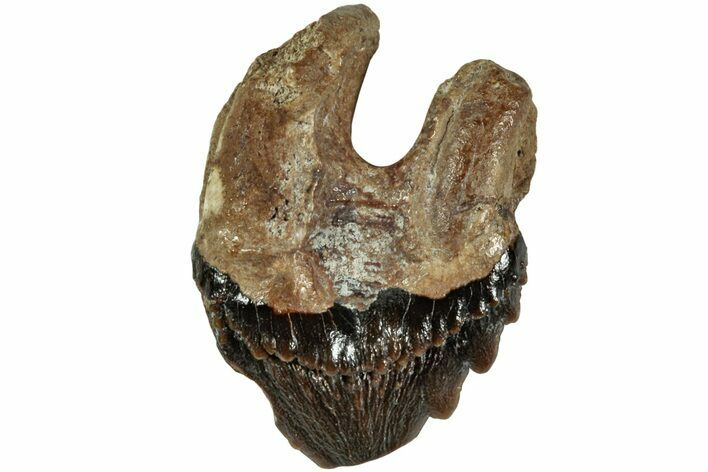 This is a beautifully preserved, .7" long xenorophid dolphin (Echovenator sandersi) tooth, collected from the Late Oligocene (~28 MY) Chandler Bridge Formation of South Carolina. Often these teeth are incorrectly labeled as being Prosqualodon teeth, however this is not the case considering Prosqualodon material has not been collected from the Chandler Bridge Formation, let alone North America.

Comes with an acrylic display case.


SPECIES
Echovenator sandersi
FORMATION
Chandler Bridge Formation