.74" Ceratopsid Dinosaur Tooth - Judith River Formation, Montana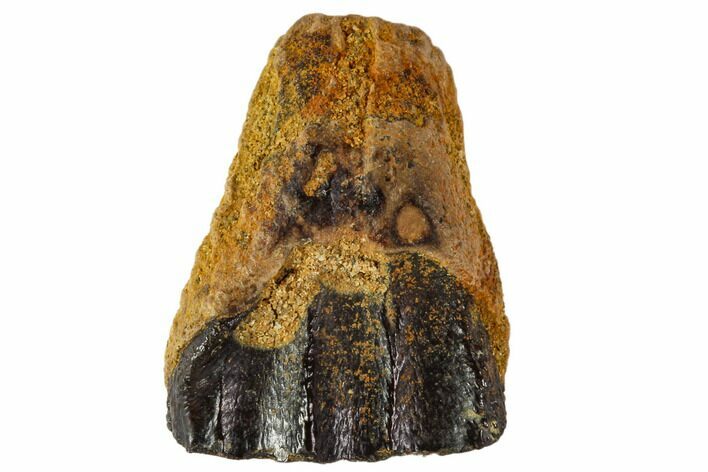 This is a beautiful, fossil Ceratopsid tooth with the root, found in the Judith River Formation, Montana. The fossil is .74" long and nicely preserved with beautiful enamel. There is a flat area that is the chewing surface of the tooth. Ceratopsian shed their teeth throughout their lives and had dental batteries containing hundreds of teeth that were constantly growing. This tooth has no crack repairs and no restoration. It comes in an acrylic display case.

Within the Judith River Group there are multiple Ceratopsid genera and species, so with just a single bone or tooth they are hard to differentiate and give a definitive identification.
LOCATION
Hill County, Montana
FORMATION
Judith River Formation