.77" Lemureops Kilbeyi Trilobite - Fillmore Formation, Utah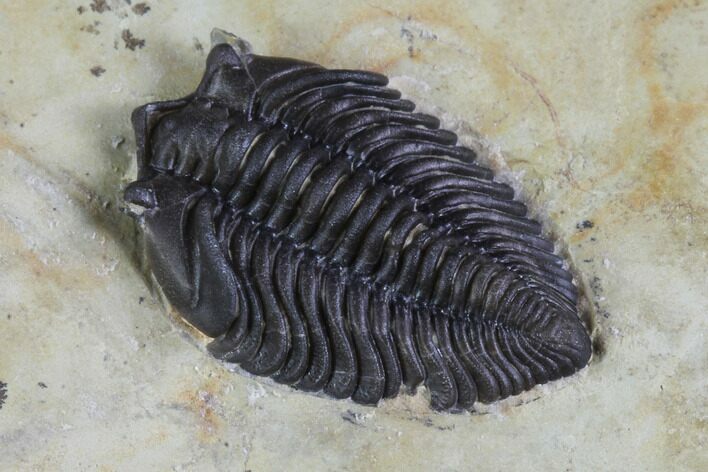 This is a .77" long specimen of Lemureops kilbeyi (Adrain 2009) from the Fillmore Formation of Utah. This species was described in 2009 based on pieces, but to my knowledge the examples we are offering are the first to be sold commercially. It comes from a new lease we started digging this spring, which is lower in the Fillmore Formation (Carolinites nevadensis Zone) than has been previously dug commercially.
This specimen is a molt, missing it's cheeks like the vast majority of the specimens that we've found. It's located on a large chunk of shale/limestone that weathered to a greenish/yellow color. It's quite large for the species.
A link describing the species/genus can be found below.
SPECIES
Lemureops kilbeyi (Adrain 2009)
LOCATION
FossilEra Lease, Southern House Range, Utah
FORMATION
Fillmore Formation - Carolinites nevadensis Zone
SIZE
.77" long on 6.5x3.8" shale