8.1" Woolly Mammoth Molar With Roots - Siberia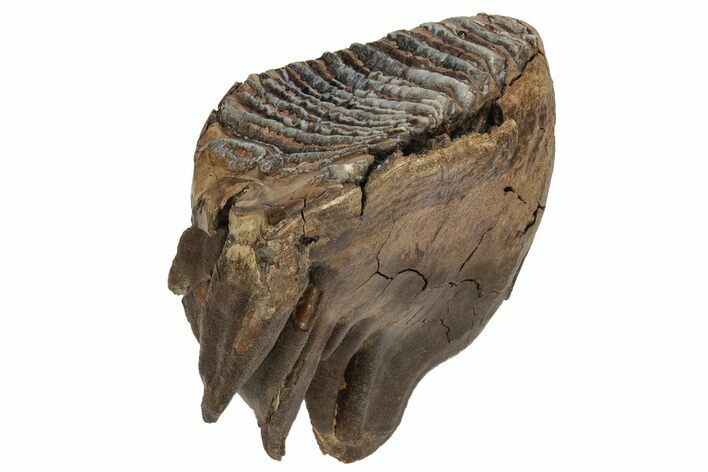 This is a 7.6" long molar from a Woolly Mammoth (Mammuthus primigenius) which would be between 20,000 to 50,000 years old. It has a mostly intact crown and root with a great chewing plate.

Comes with an acrylic/metal display stand.

These pleistocene fossils are extracted from known dig sites, or exposed by water, in some locations of Siberia, Russia.


SPECIES
Mammuthus primigenius