8.8" Cretaceous Petrified Wood Log Section On Stand - Texas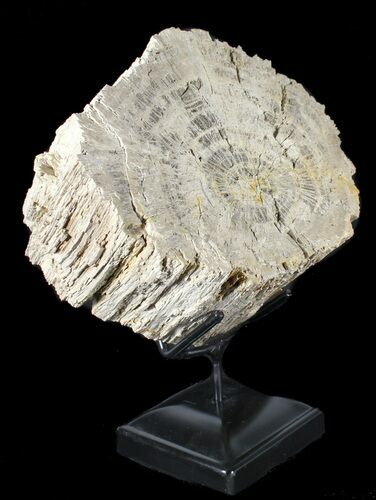 This is an unusual 8.8" wide log section of Late Cretaceous aged petrified wood from the Aguja Formation of Texas. It shows wonderful detail and looks almost like it could be from a tree that died recently. It comes with a custom metal stand. Really a beautiful display piece, of a type of petrified wood that has almost never been available previously. The last photo in the series shows this specimen in situ as found.
This specimen was collected within the past year on private deeded property in Brewster County, Texas. You will see almost no material available from this formation on the market. One of our partners was lucky enough to purchase several hundred acres of ranch land in Texas containing a good exposure of these formations and we will be offering more material from the locality in the future.
LOCATION
Brewster County, Texas
FORMATION
Aguja Formation
SIZE
8.8" wide, 4.5" deep