9.1" Petrified Wood End Cut - Circle Cliffs, Utah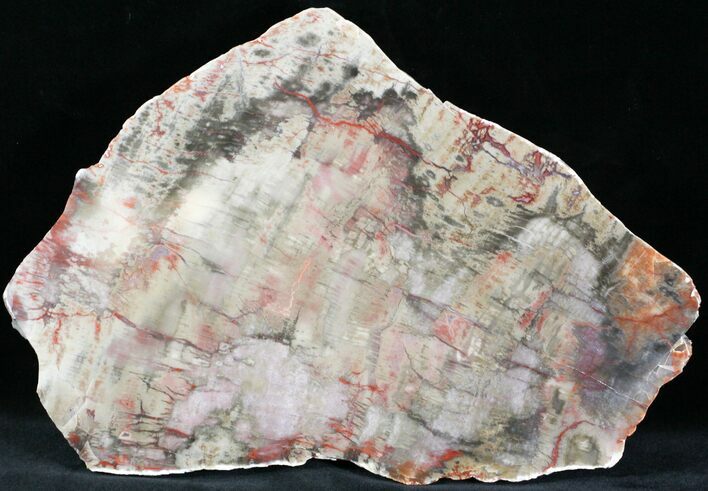 This is a beautiful slab of petrified wood from a rather unusual location. It's Araucaria from the Triassic aged Chinle Formation, the same formation as the petrified forest in Arizona. But this slab comes from Garfield County, Utah. It comes out of an old collection of petrified wood that we recently purchased that has some rather unusual pieces.

It is an end cut from a log and is about and inch thick and 9.1" wide. It has some great red and purple colorations and one face is polished to a mirror like finish.
LOCATION
Egg Canyon, Circle Cliffs, Garfield County, Utah
FORMATION
Chinle Formation