9.2x6.7" Edmontosaurus (Hadrosaur) Bones In Rock - Wyoming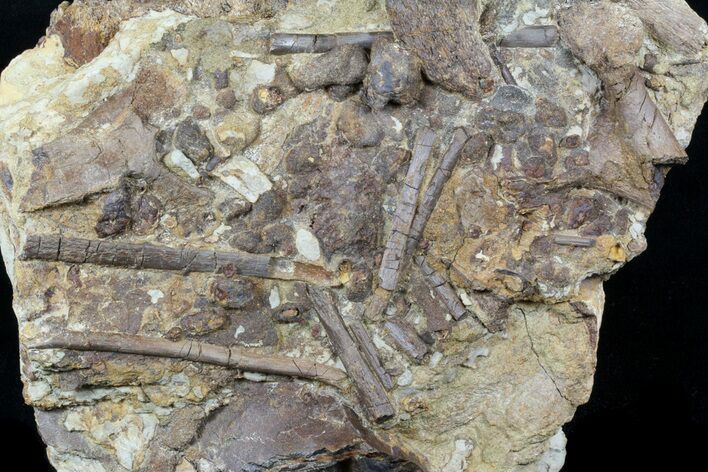 This is a really cool fossil from the Late Cretaceous, Lance Creek Formation of Wyoming. It's a piece of sandstone containing numerous partial Hadrosaur (duck-billed dinosaur) bones. The piece is nicely prepared to expose the bones. Most of the bones are rib sections, but there is also a partial limb bone running through the center of the rock.

The Lance Creek Formation in Wyoming is the equivalent of the Hell Creek Formation farther north in Montana and the Dakotas. Edmontosaurus is a Hadrosaur, more commonly known as a Duck Billed Dinosaur and the most commonly found dinosaur in these formations. It had a massive battery of teeth which it used to grinding up the plants that it ate.
SPECIES
Edmontosaurus annectens
FORMATION
Lance Creek Formation