9.55" Tall, Vibrant Petrified Wood Bookends - Madagascar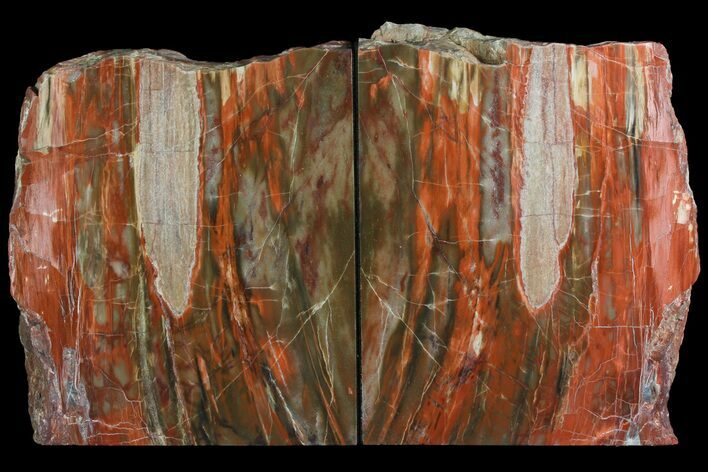 This is a pair of bookends made from vibrantly colored, 220 million year old petrified wood (Araucaria) which has been imported from Madagascar. The polishing has been done locally by an expert polisher giving them a much better shine with no dull spots. The petrified wood features a vibrant red coloration, with spots of pastel red and brown in spots. The sides have been felt lined.

Each bookend slightly varies in size, with one measuring 9.55" tall, 7.8" wide and 1.7" thick, while the other is 9.1" tall, 7.9" wide and 1.7" thick.


SPECIES
Araucaria (Conifer)
LOCATION
Ambilobe, Madagascar
SIZE
9.55 x 7.8", 1.7" thick