9.6" Petrified Tree Fern (Tietea) Round - Brazil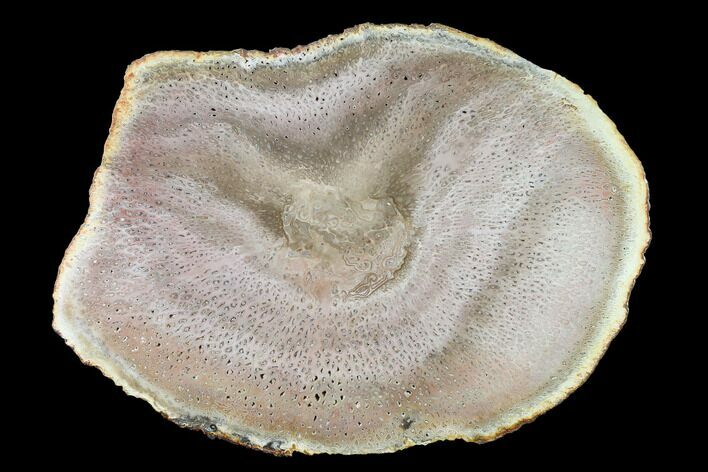 This is a exceptional, 9.6" wide round of Permian aged petrified wood from the tree fern, Tietea singularis. The inner wood detail is very fascinating and displays an overall beige color. It has been nicely polished on both sides to display the very interesting, fossilized internal structure of the plant. It's a large round and comes from part of a petrified wood collection we recently purchased that has some rare and outstanding pieces.

Comes with an acrylic display stand.
AGE
Lower Permian

LOCATION
Filadélfia County, Tocantins, Brazil
FORMATION
Motuca Formation
SIZE
9.6 x 6.9", .2" thick