This Specimen has been sold.
9.9" Fossil Palaeoloxodon (Mammoth Relative) M2 Molar - Hungary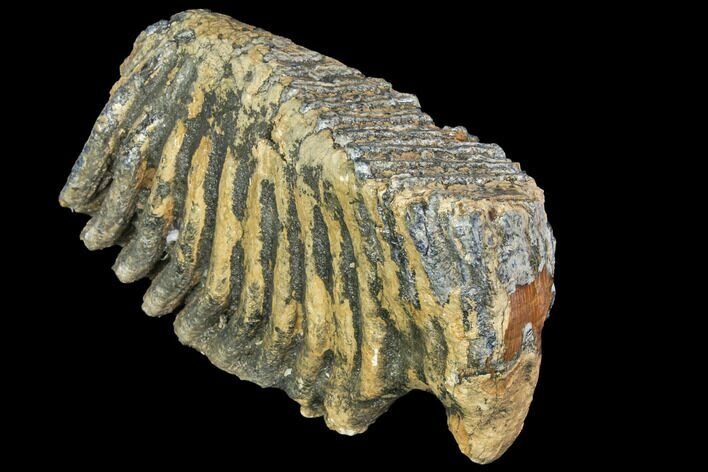 This is a rare, 9.9" molar of Palaeoloxodon antiquus, from Hungary. This is a very nice M2 molar from an adult individual and it comes with an acrylic display stand.

Fossils of Palaeoloxodon are much rarer than those of mammoths. Palaeoloxodon antiquus were large, straight tusked, relatives of mammoths. They often reached 4 meters (13 ft) in height and resembled modern day elephants. They preferred warm conditions and flourished in the interglacial periods during the Ice Age, spreading from continental Europe to Great Britain during the warmer periods. During colder periods, the species existed in southern regions of Europe. It became extinct in Britain by the beginning of the last glacial advance, about 115,000 years ago. Eventually, it was replaced by mammoths.


SPECIES
Palaeoloxodon antiquus
SIZE
9.9" long, 5.9" tall, 2.7" wide