.9" Cretaceous Gastropod (Sargana) Fossil - Tennessee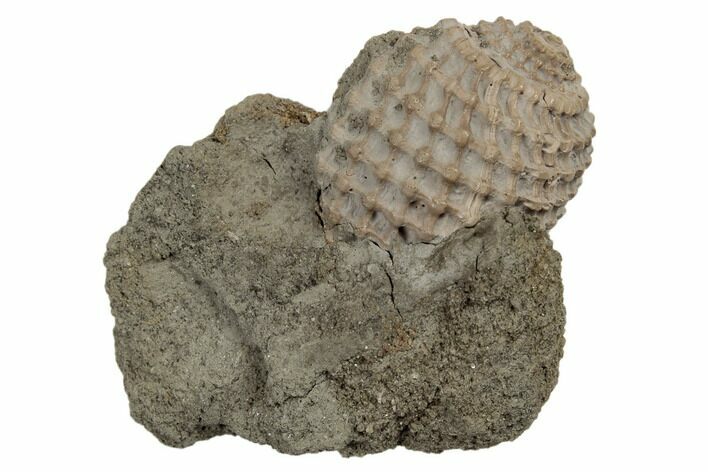 This is gastropod fossil (Sargana stantoni) from the Cretaceous, Ripley Formation of Coon Creek, Tennessee. This specimen has been nicely prepared to expose the fossil from the surrounding sandstone. This species of extinct snail is characterized by its aggressively spiny shell. This particular specimen is impeccably preserved.
AGE
Cretaceous

LOCATION
Coon Creek, Tennessee
FORMATION
Ripley Formation
SIZE
Shell: .9" wide, Rock: 1.4 x 1.1"