.97" Unidentified Fossil Insect Wing - Ruby River Basin, Montana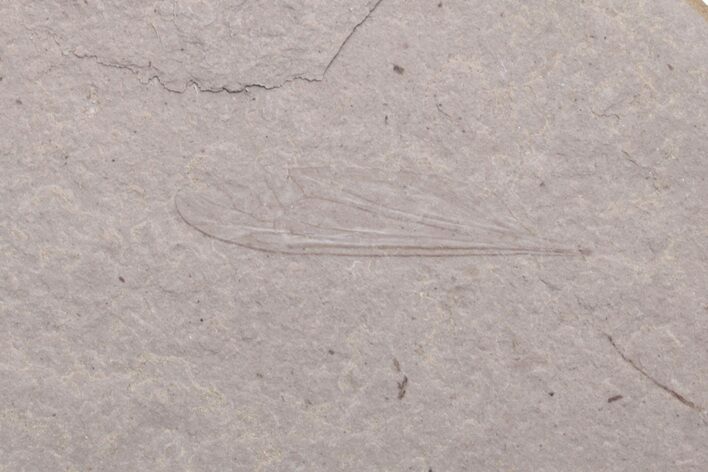 This is an unidentified fossil insect wing from the Oligocene Renova Formation in Ruby Basin, Montana. This fossil is part of an old collection that was collected in 1968. The preservation of the fossil is in good relief against the tan paper shale it was found in. The lack of the rest of the insect makes it difficult to assign a definitive identification, but it most likely from a cranefly or dragonfly.
AGE
Late Oligocene

LOCATION
Ruby River Basin, Montana
FORMATION
Renova Formation
SIZE
Insect: .97" long, Entire specimen: 3.4 x 2.15"