Bargain, 8.1" Fossil Goniatite Bowl - Stoneware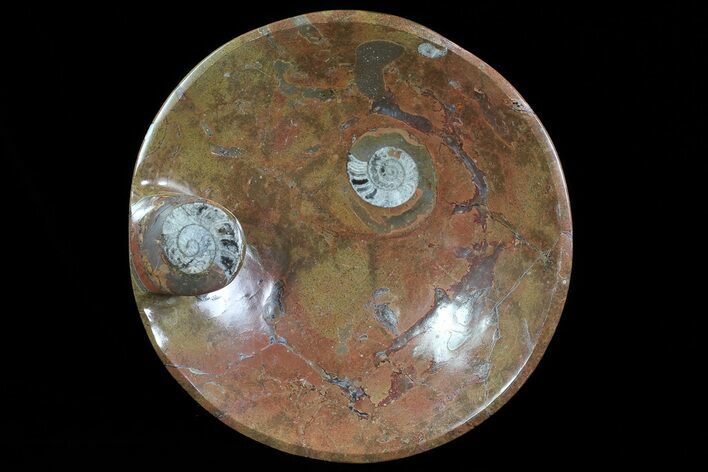 This a beautiful stoneware bowl made out of polished rock containing 400 million year old Goniatite fossils. The fossiliferous rock is quarried in the Atlas Mountains of Morocco and handcrafted into this beautiful stoneware. The Goniatite fossil has been repositioned, however it is from the same location.

There are multiple locations where the bowl has undergone gap filling, hence the reduced price.
LOCATION
Atlas Mountains, Morocco