Beautiful Hadrosaur (Brachylophosaurus) Tooth - No Wear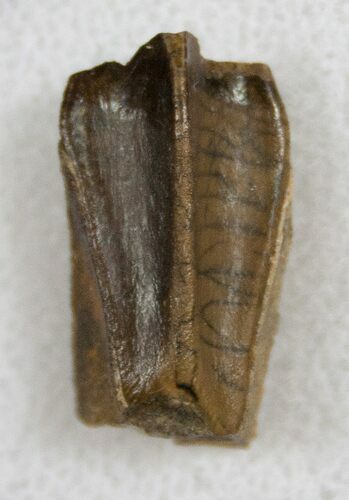 This is an extremely nice Hadrosaur tooth from the Two Medicine Formation (Judith River Group) of Eastern Montana. While there are a few different Hadrosaurs described from the formation this is most likely Brachylophosaurus, based on the location and it being the most common.

This tooth has basically NO WEAR which is rare as the vast majority of Hadrosaur teeth which are found are shed teeth. Comes in an acrylic display case.
SPECIES
Brachylophosaurus
LOCATION
North Central Montana
FORMATION
Two Medicine Formation, Judith River Group