Custom Framed Phareodus Fossil Fish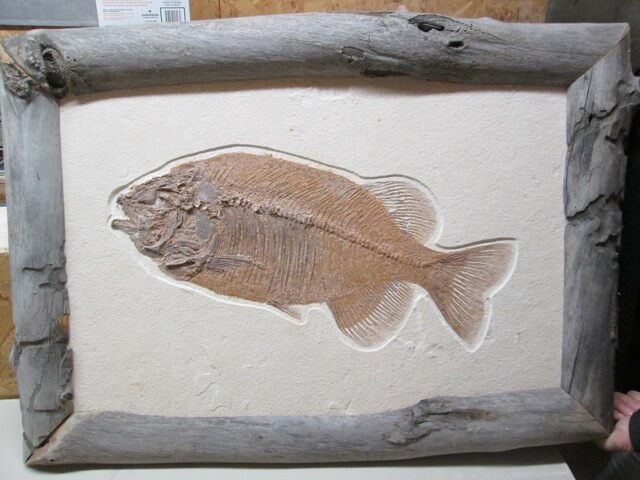 This is a huge, 20.5" long Phareodus in a custom wood frame. The beautiful specimen was collected in the summer of 2016 at Warfield's Quarry near Kemmerer, Wyoming.

If you look closely you can see how Phareodus has a mouthful of sharp pointy teeth making is a voracious lake predator. In fact the name Phareodus actually means "to have tooth" Spines from other fish such as Mioplosus and Priscacara have frequently been found preserved in it's stomach.

LOCATION
Warfield's Quarry, Kemmerer, Wyoming
FORMATION
Green River Formation
SIZE
Fish 20.5" long, Matrix 27x18"