Deltadromeus? Dinosaur Tooth - 1.56 inches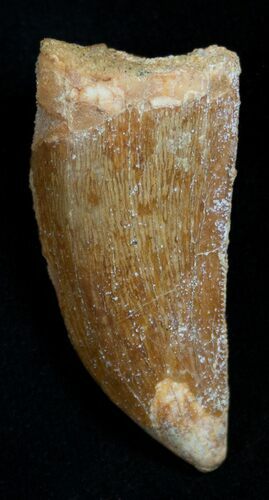 This is a nicely preserved theropod tooth from the Tegana Formation which is 1.54 inches in length. These teeth typically get tabled as coming from Deltadromeus agilis, though a positive identification is impossible as Deltadromeus agilis was described off of such a small amount of material that didn't include teeth. There are undoubtedly other yet to be described dinosaurs from this formation.

SPECIES
Deltadromeus agilis?
LOCATION
Taouz, Kem Kem Basin, Morocco
FORMATION
Tegana Formation