2.4" Devonian Tabulate Coral (Aulocystis) - New York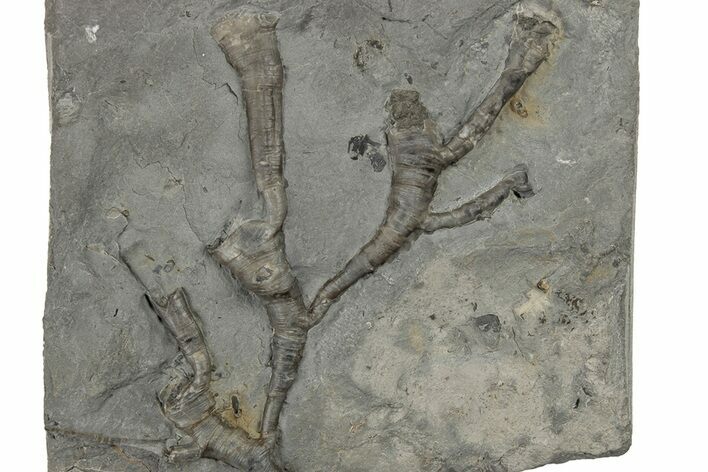 This is a fossil tabulate coral (Aulocystis dichotoma) from the Windom Shale of NY. It's Devonian in age, or approximately 385 million years old. The coral was carefully prepared to reveal the branches of this organism. This specimen rests nicely in the rock it was found in.

This specimen comes with an acrylic stand for optimal display.





SPECIES
Aulocystis dichotoma
AGE
Middle Devonian

LOCATION
Hamburg, New York
SIZE
Coral: 2.4" long, Rock: 3 x 3"