Double Ophiura Brittle Star Fossil - Morocco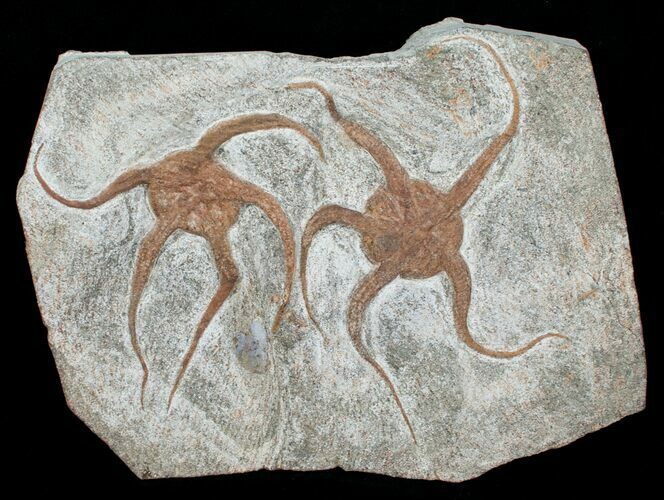 Here is a nice double starfish fossil from the Ordovician aged Kataoua formation in Morocco. This is a natural association and neither specimen appears to have any restoration work done to it. You can see great detail preserved in the arms of each specimen.

Note: You have to be careful when purchasing the starfish fossils from Morocco as I've seen many specimens simply painted onto the rock and passed off as being real.
AGE
Ordovician

LOCATION
Kaid rami, Morocco
FORMATION
Kataoua formation
SIZE
Larger fossil is 6" wide