Edmontosaurus Metatarsal Toe Bone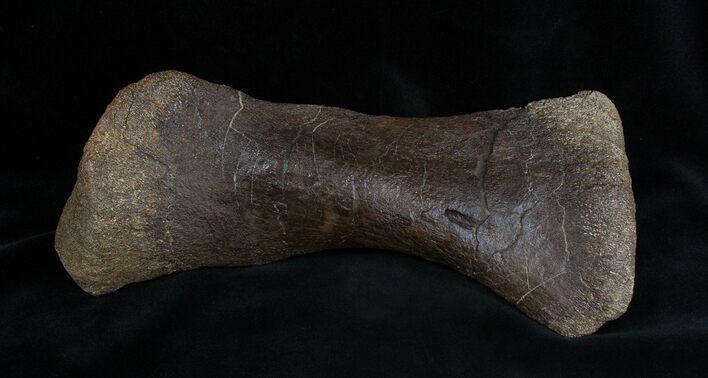 This is a large Metatarsal (toe) bone from the hadrosaur Edmontosaurus annectens. It's about 10 inches in length and weighs several pounds. It is from the Upper Cretaceous, Hell Creek Formation. There is some repair and minor restoration to fill gaps around the cracks.

The bone comes from a well known private quarry in Butte County, Montana which was discovered back in the 1980's It represents a river channel deposit and consists of 2 meets worth of sandstone and gravel. Teeth and other bone material being swept down the river 66 million years ago would have been deposited here. the Hell Creek Formation represents a sub-tropical floodplain which would have been similar to coastal, modern-day Louisiana.


SPECIES
Edmontosaurus annectens
LOCATION
Butte County, South Dakota
FORMATION
Hell Creek Formation