Emerald Green Zimbabwe Petrified Wood End Cut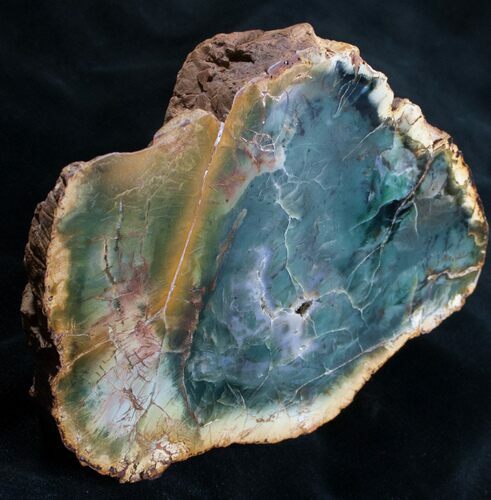 This is one of the most uniquely colored pieces of petrified wood I've seen. Much of it is a brilliant, emerald green coloration, a color that is rare to see in petrified wood. This is a end cut from a log. The highly polished face is 6.3x5.2" inches and the end cut is up to 3 inches thick.

It comes from the Molteno Formation of Zimbabwe which is Upper Triassic in age, or approximately 250 million years old.

There was only a small log of this brilliant green material which only produced 4 thin slices and this end cut. So there is very little of it. The polishing was done by one of the best petrified wood polishers out there so the quality is second to none with none of the tool marks of dull spots often seen in lower quality offerings. Trust me you won't be disappointed by the beauty of this piece.


AGE
Upper Triassic

FORMATION
Molteno Formation
SIZE
Face 6.3x5.2", Up to 3" Thick