Epic 12.7" Paleocene Fossil Leaf Association - 4 Species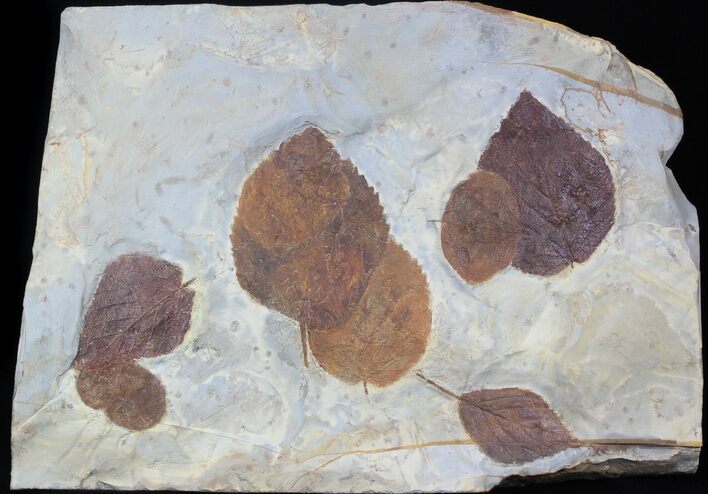 This is a huge association of 8 fossil leaves, representing 4 different species from the from the Paleocene aged Fort Union Formation of Montana. The three largest leaves are Davidia antiqua with the largest specimen being 4.5" long. There are three leaves of the species Zizyphoides flabellum and one each of Beringiaphyllum cupanoides & Celtis aspera.

The entire piece is 12.7" wide and quite heavy, weighing 16 lbs. The leaves have been painstakingly prepared by removing the hard shale covering them. There is some minor restoration to hide spots that flaked onto the negative or during preparation.
SPECIES
Davidia antiqua, Zizyphoides flabellum, Beringiaphyllum cupanoides & Celtis aspera
LOCATION
Glendive, Montana
FORMATION
Fort Union Formation
SIZE
Matrix 12.7x9.3", 1.8" thick