Exceptional Jurassic Brittle Star (Palaeocoma) - Lyme Regis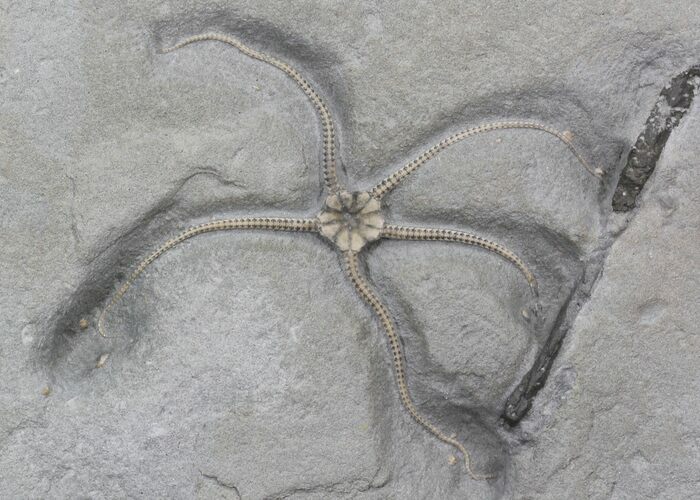 This is a exceptionally nice specimen of a fossil brittle star (Palaeocoma egertoni) from the Lyme Regis region on England. It is Lower Jurassic in age or approximately 190 million years old. It's been nicely prepared using air abrasives to expose the wonderful detail, and is nicely centered on a thick slab of sandstone. At about 3 1/2" wide, it's good size for the species. These are pretty rare fossils and most aren't this nice.
SPECIES
Palaeocoma egertoni
LOCATION
Lyme Regis, Dorset, England
FORMATION
Middle Lias, Margaritatus Zone
SIZE
3.45" wide, Matrix 6.5x6"