Extremely Rare Fish Aspiration Fossil - Fish Eating Fish!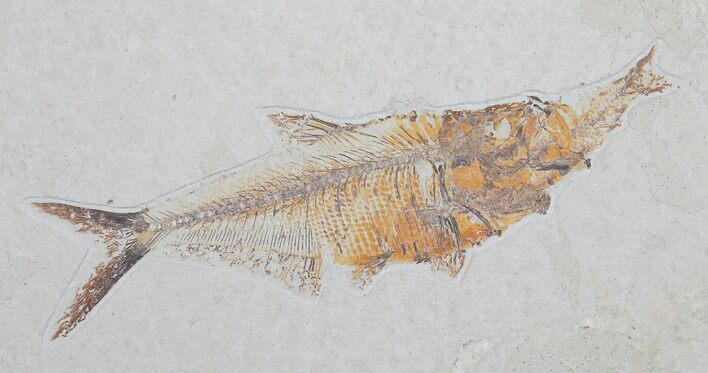 This specimen was just acquired from Warfield's Quarry. We won't have it back in our warehouse to ship until Sept. 18th It is on sale until this date, so if you purchase it quickly you get a discount :)

This is a very special piece from the Green River Formation of Wyoming. It's rare to see behavior captured this way in the fossil record. Known as an aspiration this fossil captures a Diplomystus which died trying to swallow it's prey, a smaller Knightia eocaena. It obviously bit off more than it could chew.

These aspirations are extremely rare, and this is a very nice one. The Diplomystus is 6.4" long and well preserved on a 8.7x4.7" piece of shale. It was collected this summer at Warfield's Quarry near Kemmerer, WY.

SPECIES
Diplomystus dentatus & Knightia eocaena
LOCATION
Warfield's Quarry, Kemmerer, WY
FORMATION
Green River Formation
SIZE
Diplomystus 6.4", Matrix 8.7x4.7"