Fantastic Association (Gastropod, Ammonite, Bivalves) - England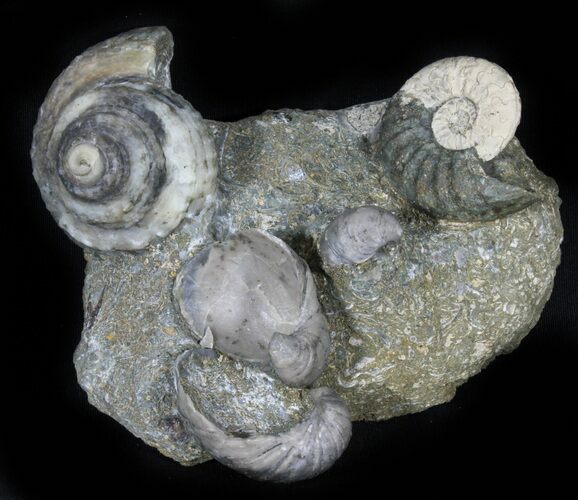 This is an absolutely killer association of several types of fossils from the Conesby Quarry near Scunthorpe, North Lincolnshire, England. It's Lower Jurassic in age, or approximately 200 million years old. There is a rare, agatized Pleurotomaria angelica gastropod which is 2.6" across, a 2.1" Aegasteroceras sagittarium ammonite and several Gryphaea arcuata bivalves.
The association is natural and the preparation on this piece is excellent. A very impressive display.
SPECIES
Pleurotomaria angelica, Aegasteroceras sagittarium, Gryphaea arcuata
LOCATION
Conesby Quarry, Scunthorpe, North Lincolnshire, England
FORMATION
Frodingham Ironstone, Obtusum Zone
SIZE
Entire piece 6" wide