Fantastically Prepared Fossil Starfish & Brittle Stars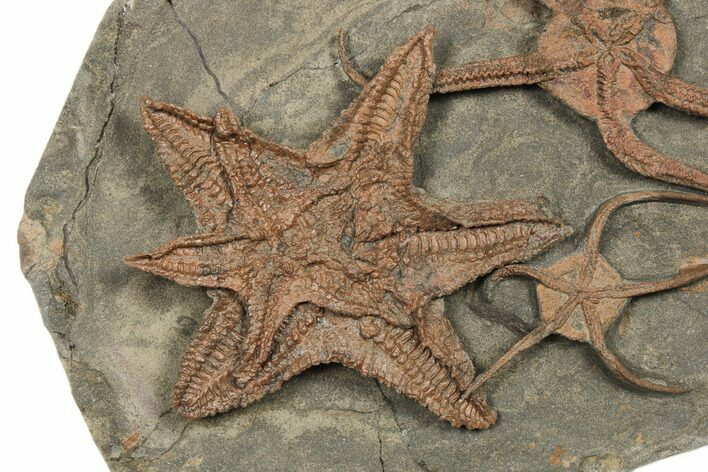 This plate is a natural association of two, overlapped starfish and a pair of brittle stars. All four have been meticulously prepared using time-consuming, air abrasive techniques. The color and quality of the preservation of these echinoderms is out of this world. This orange preservation is indicative of the Ordovician fossil beds in El Kaid Rami, Morocco where they were collected.
In terms of restoration, it is limited to the tips of the brittlestars' arms on the rightmost side of the plate. Other than that, the specimen is in impeccable condition. The floating presentation of these
fossils
is very rare because of the unbelievable amount of time it takes to accomplish, so these don't come along often. A truly spectacular piece, that shouldn't be overlooked.
Comes with an acrylic display stand.
AGE
Ordovician

LOCATION
El Kaid Rami, Morocco
SIZE
Largest Fossil 5.3", 9.2x7" limestone