Fossil Phyllocarid (Ceratiocaris) - Fort Erie, Ontario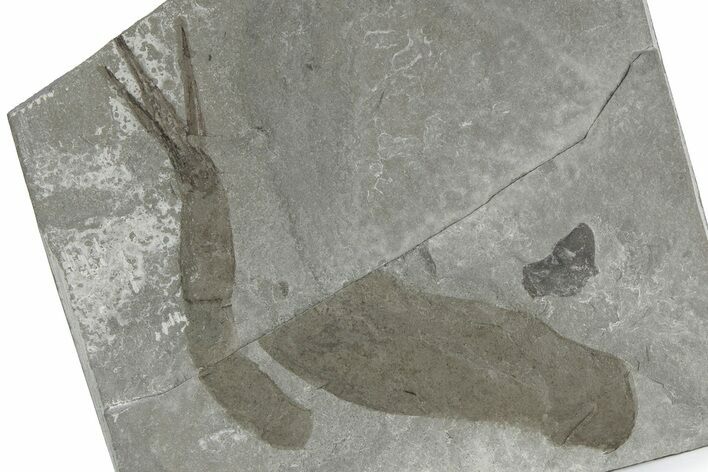 This is a fossil Phyllocarid (Ceratiocaris) from the Williamsville Formation in Canada. The tail is slightly disarticulated from the carapace, but finding the two parts together is rather rare.
Phyllocarids are a type of arthropod that developed during the Cambrian. They had a hard protective shell, hinged carapace, and were thought to have a lifestyle similar to shrimp. Exactly how they fit into the arthropod taxonomy is still under debate, with it being proposed to represent a stem-lineage euarthropod or a primitive branchiopod crustacean.
AGE
Silurian

LOCATION
Fort Erie, Ontario, Canada
FORMATION
Williamsville Formation