Fossil Squalicorax Tooth - North Carolina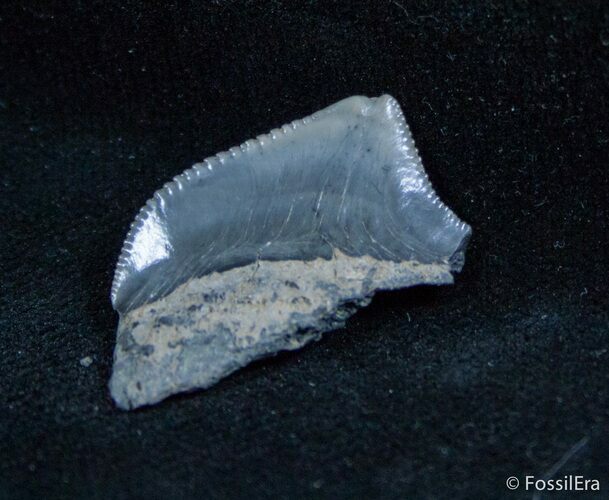 Here's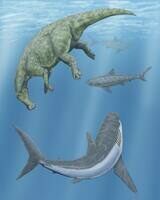 A artists reconstruction of two Squalicorax sharks circling a dead Hadrosaur. By Dmitry Bogdanov
a cretaceous aged fossil shark tooth from Squalicorax pristodontus, commonly known as a crow shark. It comes from the Black Creek Formation of North Carolina.
Squalicorax pristodontus is the largest species of the genus, measuring approximately 3-5 meters as adults. It would have had a body type very similar to todays grey sharks but the teeth most closely resembled that of tiger sharks.
It was likely a coastal predator, but there is evidence it was also a scavenger as evidenced by a Squalicorax tooth having been found embedded on the bone of a Hadrosaur. Hadrosaurs were terrestrial dinosaurs, so it likely had died on land and been swept out to see.
SPECIES
Squalicorax pristodontus
AGE
Cretaceous

LOCATION
Green Mile Run, North Carolina
FORMATION
Black Creek Formation