Four Eocene Age Fossil Bird Tracks - Green River Formation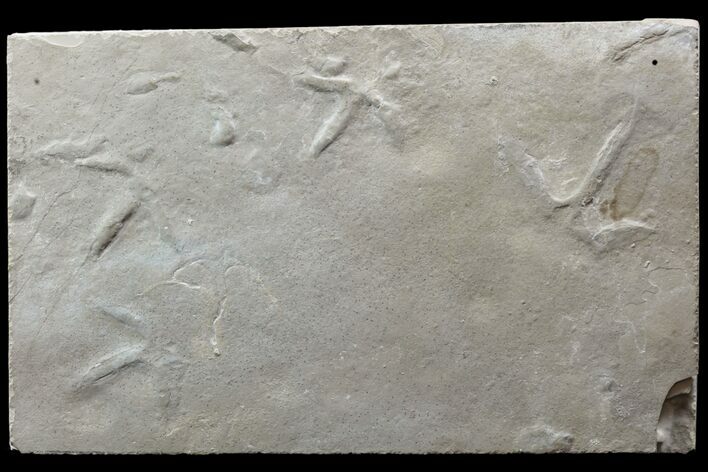 This is a plate of shale with three Eocene aged, fossil bird tracks from the Green River Formation. These tracks are considered to be from birds such as sandpipers or plovers and were left on the southwestern shore of ancient lake Uinta nearly 50 million years ago. These tracks are now preserved in platy, limestone horizon known as the "Soldier Summit Fossil Track Horizon".
The shale was thin so another thicker piece of shale was glued to the back to provide support. It comes with an acrylic display stand.
The abstract for an old paper describing these tracks can be found at
https://www.jstor.org/stable/1302292?seq=1#page_scan_tab_contents
SPECIES
Likely Sandpipers or Plovers
LOCATION
Near Solider Summit, Utah
FORMATION
Green River Formation
SIZE
Rock 5.8x3.6, Largest track 1.4" wide