Framed Phareodus Fish Fossil - 7.8 Inches Long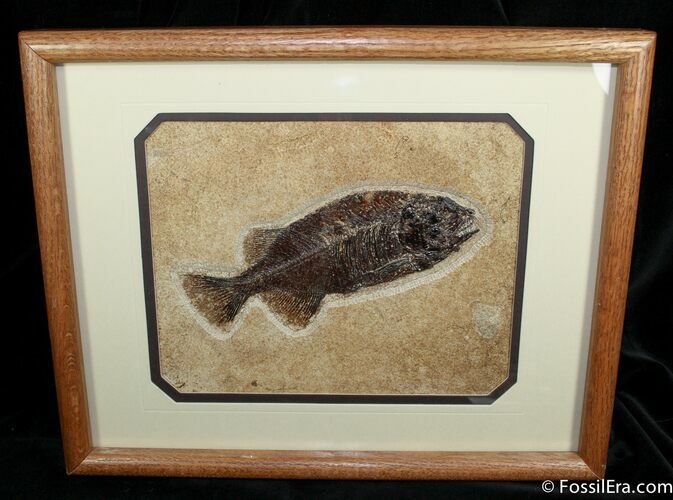 Here is a beautifully preserved example of one of the more uncommon fish from the Green River Formation, Phareodus testis. The plate has been mounted, framed and is ready to be hung up on a wall for display.
This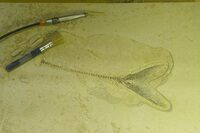 Photo showing a fish from the 18 inch layer under preparation.
specimen comes from the "18 inch layer" in the Green River Formation which produces darker colored and often more detailed fish fossils than the split fish layers. Fossils fish in these layers typically split out totally under the surface of the rock, and can only be identified by looking for the raised bumps of their back bone. Preparing a fish like this would have taken many hours of detailed work using hand tools.
If you look closely you can see how Phareodus has a mouthful of sharp pointy teeth making is a voracious lake predator. In fact the name Phareodus actually means "to have tooth" Spines from other fish such as Mioplosus and Priscacara have frequently been found preserved in it's stomach.
LOCATION
Kemmerer, Wyoming
FORMATION
Green River Formation
SIZE
7.8" long, frame 15x12"