Giant Fossil Gastropod Cluster - France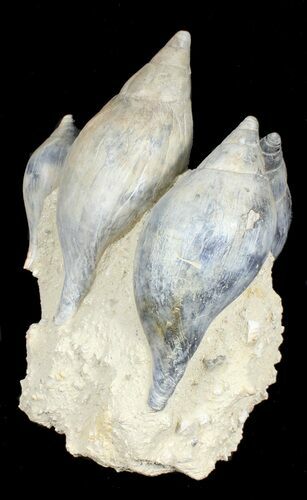 This is a cluster of GIANT gastropod fossils from the Miocene of France. There are four specimens exposed in the block of limestone with the largest being an astounding 6.5" long. I have not been able to identify the genus or species of these gastropods.

The fossils have been prepared to remove much of the surrounding limestone and display them in a very aesthetically pleasing manner. The entire block of limestone is 9" tall, 7" wide and sits nicely on a flat surface.
LOCATION
Saucrats la Brede near Bordeaux, France
SIZE
Largest specimen 6.5" long