Highly Serrated and Sharp Palaeocarcharodon Tooth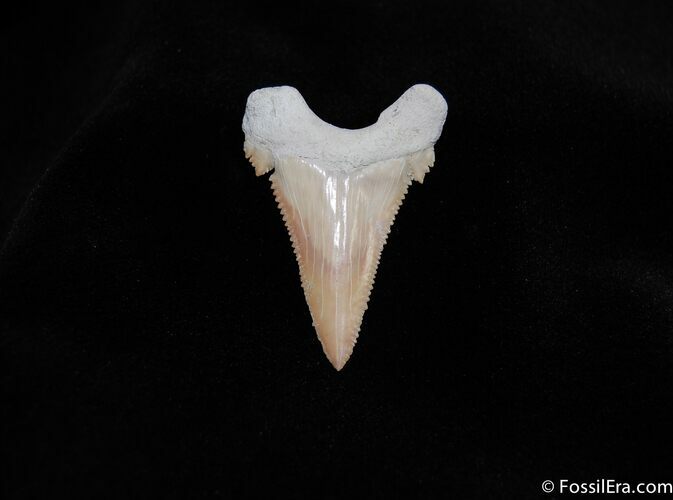 Here is an uncommon 60 million year old fossil shark tooth from Morocco. It's from Palaeocarcharodon orientalis not to be confused with the common Otodus teeth.
This specimen has absolutely KILLER SERRATIONS, and a shark tip. It's an all around beautiful tooth.
Palaeocarcharodon is an extinct type of pygmy white shark. They represent a dead-end lineage that branched off from Cretolamna in the early Paleocene and evolved extremely coarse serrations. These large serrations make them one of the more desirable shark teeth for collectors. The maximum size of Palaeocarcharodon teeth is about 2 inches, but only teeth from Morocco have been known to reach that large size..

SPECIES
Palaeocarcharodon orientalis