Huge 12.1" Mammoth Molar - Ural Mountains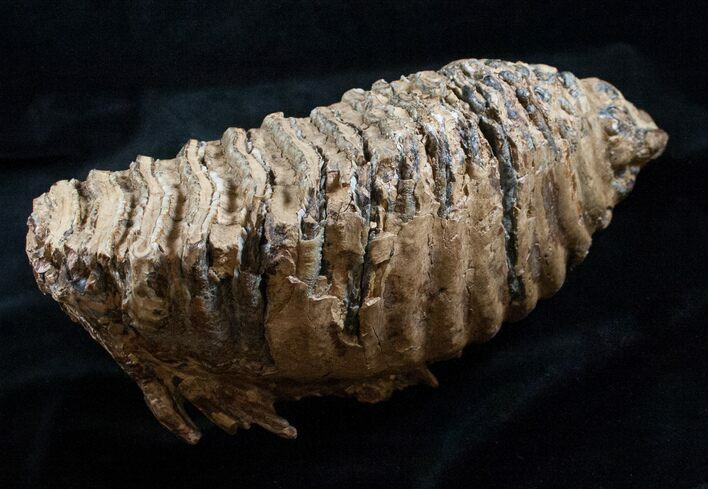 This is a HUGE, 12.1" long mammoth molar collected from a River Bank in the Southern Ural Mountains of Russia. Based on my research of the fauna in the area I'm pretty confident this tooth is from a the Woolly Mammoth (Mammuthus primigenius) and not one of the species it descended from.

This tooth is weighs over 8 lbs and is very heavily mineralized unlike the more frequently available North Sea material. It's very solid and there has been no restoration or repair.
SPECIES
Mammuthus primigenius
LOCATION
Ufa City, South Ural Mountains, Russia
SIZE
12.1" long, 3.6" wide, 5.6" tall