Huge Corythosaurus (Hadrosaur) Tooth - Montana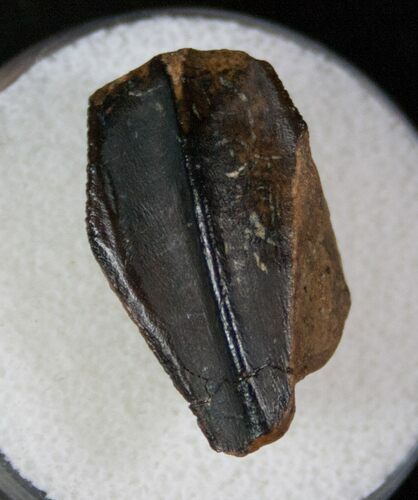 This is a huge tooth of Corythosaurus, a type of large duck-billed dinosaurs known as a lambeosaurine. It was collected from the Two Medicine Formation (Judith River Group) of Eastern Montana. It's .96" long and exhibits no feeding wear though the back side of it has been eroded away. There is one repaired crack near the base of it. This is the first tooth of the type I've been able to offer.

Comes in an acrylic case.
LOCATION
North Central Montana
FORMATION
Two Medicine Formation, Judith River Group