Huge Rooted Camarasaurus Tooth - Skull Creek Quarry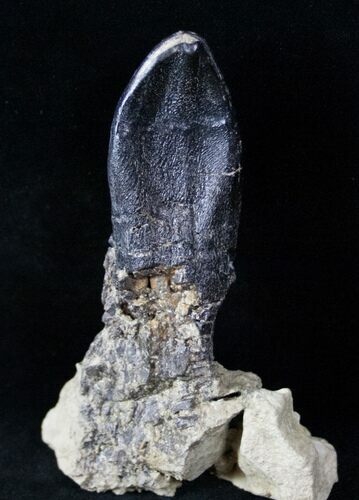 This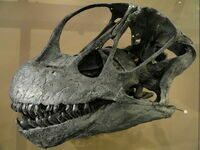 A Camarasaurus skull cast showing how the teeth looked.
is very spectacular tooth from the Skull Creek Quarry near Dinosaur, CO. It is a huge, rooted tooth of Camarasaurus grandis which has been prepared so that it is free standing on a pedestal of the sandstone it was found in.
This is certainly one of the best teeth of this huge sauropod dinosaur yet found at the quarry. The crown of the tooth alone is 2.3" long and the entire specimen stands 4.7" tall. The tooth has excellent preservation with minor feeding where, excellent enamel detail and no signifiant restoration. Rooted teeth are extremely rare compared to unrooted teeth because the roots are delicate and tend to be destroyed prior to fossilization.
It was collected in the summer of 2014 from the same quarry which the recently announced
"Elvis" Torvosaurus specimen
was discovered.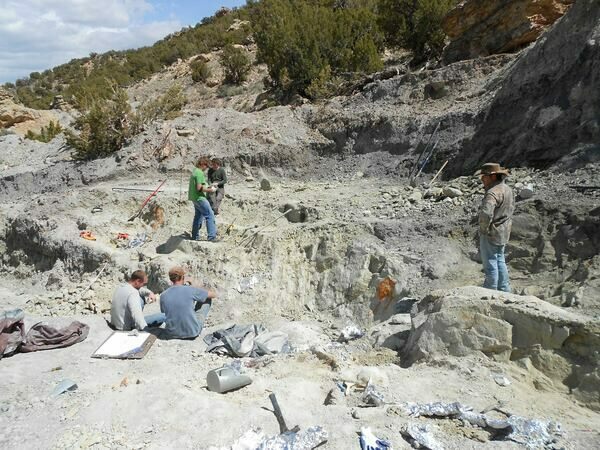 SPECIES
Camarasaurus grandis
LOCATION
Skull Creek Quarry, Dinosaur, CO
FORMATION
Morrison Formation
SIZE
Crown 2.3" long, Entire tooth 4.6"