This Specimen has been sold.
Jurassic Marine Reptile Bones In Cross-Section - Whitby, England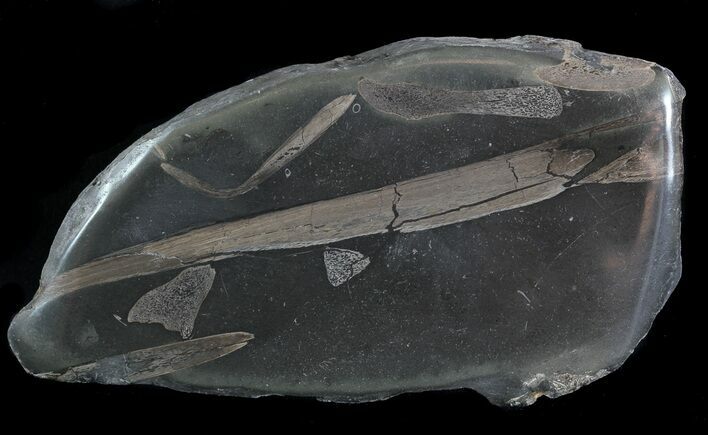 This is cut and polished rock with Lower Jurassic marine reptile bones in cross section. It was collected from Port Mulgrave in North Whitby, England. The internal cell structure of bone is clearly visible. The fossils of several types of marine reptiles including ichthyosaurs and plesiosaurs are commonly found in this formation.
SPECIES
Likely Ichthyosaur
LOCATION
Port Mulgrave, North Whitby, England