Killer 5' 6" Allosaurus Leg On Custom Mount - Colorado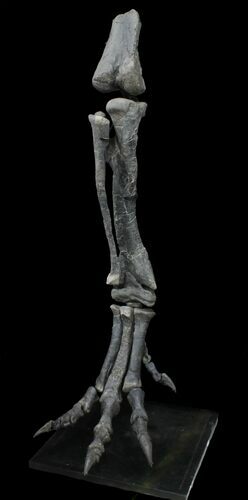 This a mounted leg of one of the most fearsome predators to ever stalk the planet, Allosaurus fragilis. This 5' 6" tall leg was collected this past year at a private quarry near Dinosaur, Colorado, meticulously prepared from the hard sandstone matrix, and mounted on a custom steel display stand. All of the bones with the exception of a single small toe bone are original. Restoration is minor, mostly crack fills, and some resurfacing, and tip restoration on the claws. The femur is naturally broken, and is mounted in an as found state. This specimen would make from a truly impressive museum display.
The private quarry where this leg was found, represents and event layer similar to the Wall of Bones at the Dinosaur National Monument. Disarticulated remains of numerous species and individuals are present and the area has been heavily studied for over a century. Photos showing this leg in situ and being excavated are below.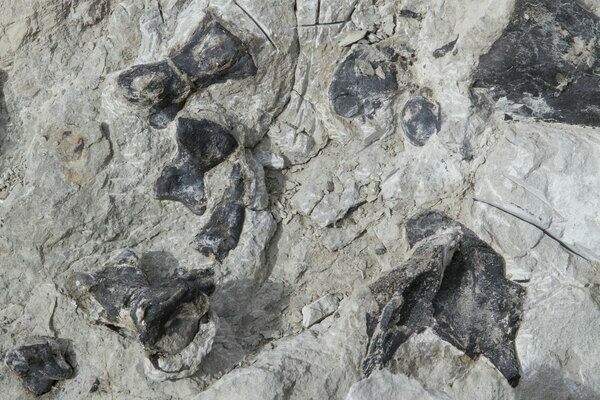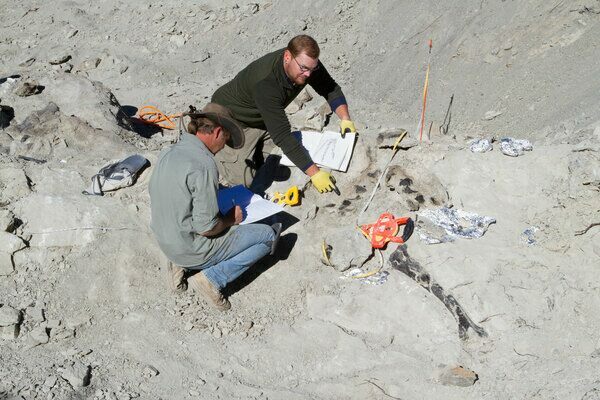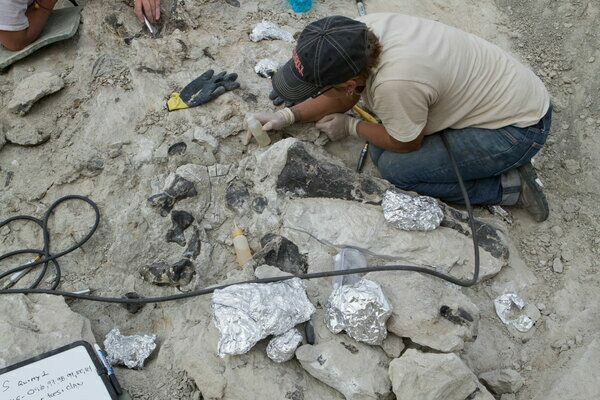 Buyer pays for shipping & insurance.
Please
contact us
for more information or specific purchase terms.
Allosaurus was a theropod of the Late Jurassic that lived from 156 to 145 million years ago. It was a predator with a massive skull, serrated teeth, and gaping jaws. This powerful and plentiful carnivore genus could grow more than 30 feet long. Due to how plentiful it's fossils are in the Morrison Formation, it's been suggested that they may have been a pack hunter.
SPECIES
Allosaurus fragilis
LOCATION
Private Quarry, East of Dinosaur, Colorado
FORMATION
Brushy Basin Member, Morrison Formation
SIZE
5' 6" long, 6' tall on stand,